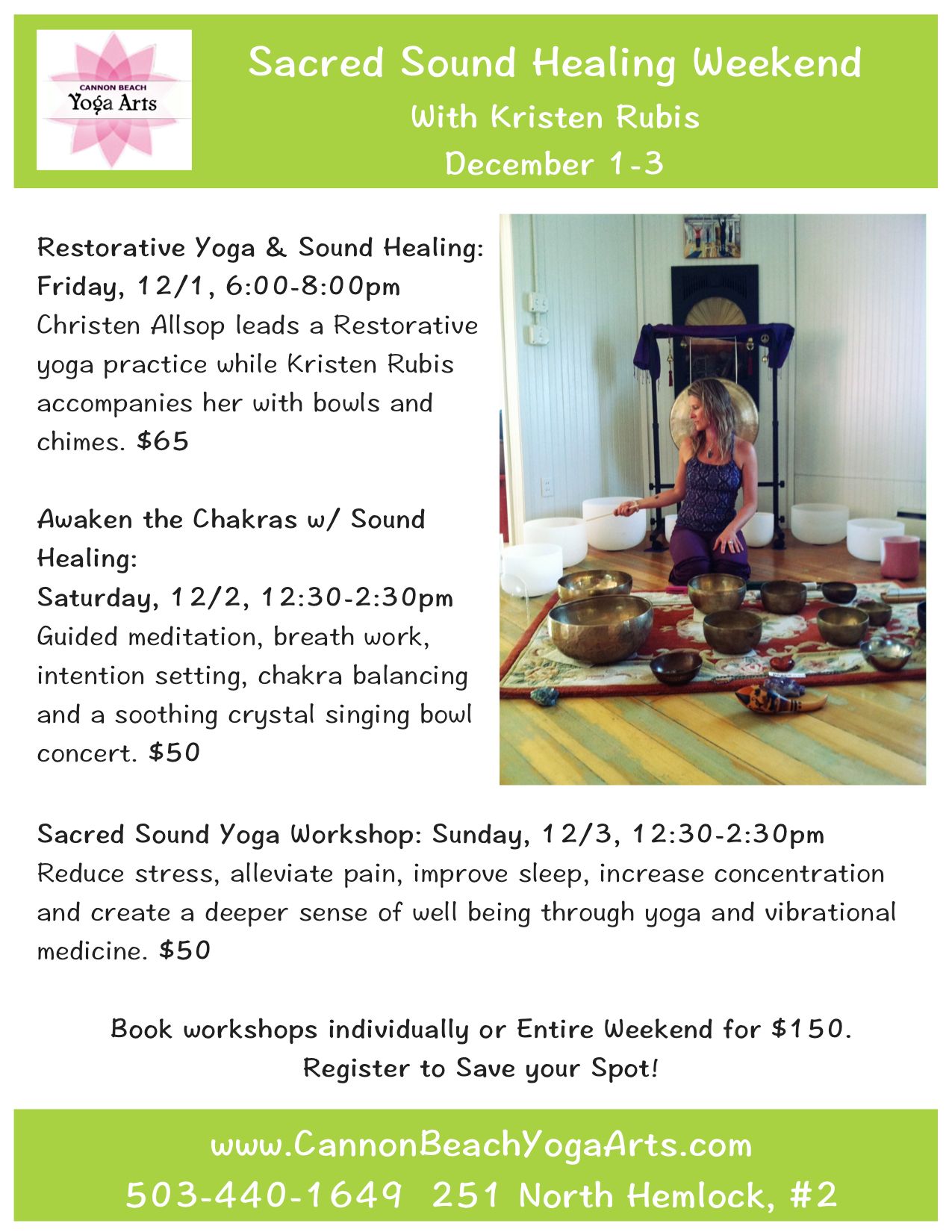 Sacred Sound Healing Weekend with Kristen Rubis
December 1, 2023 6pm - 8pm, December 2, 2023 12:30pm - 2:30pm, December 3, 2023 12:30pm - 2:30pm
Please Join us for 1 or all 3 of these Sound Healing opportunities!
3 Sound Healing Workshops w/ Kristen Rubis
Kristen Rubis will make a sojourn to Cannon Beach on the weekend of December 1-3. The offering includes a Friday night Restorative Yoga & Sound Healing workshop with Christen Allsop, a Saturday afternoon Awaken the Chakras workshop and a Sunday afternoon Sacred Sound Healing workshop. You may register for 1 or all three. But please save your spot.
All levels welcome!
All three workshops are $150 or buy them individually.
Friday, 12/1 6:00-8:00pm

Restorative Yoga & Sound Healing

$65
Christen Allsop leads a Restorative Yoga practice that uses bolsters and blankets to support the body in a variety of poses to open and relax while Kristen Rubis accompanies with bowls and chimes to provide a sound bath backdrop. Please dress in layers.
Saturday, 12/2 12:30-2:30pm
Awaken the Chakras w/ Sound Healing
$50
In this deeply nourishing workshop you will experience breath work, a guided chakra meditation, intention setting, chakra balancing and a soothing crystal singing bowl concert.
I hold sacred space and create a relaxing sound bath with crystal quartz singing bowls, bells, planetary chimes, tingshas, a rose quartz alchemy bowl, zaphir chimes, handheld crystal bowls and other soothing percussive instruments while lying on the spine or seated in a chair.
The chakra system of the body will be aligned with specific vibration of sound as well as bija seed sounds to offer deeper grounding. The powerful resonance and vibration of the singing bowls and chimes offer a holistic affect and help you to re-connect with the body's natural frequencies, encouraging balance and promoting inner harmony in your entire being.
Sunday, 12/3 12:30-2:30pm

Sacred Sound Yoga Workshop

$50
A Sound Healing Yoga Workshop is an opportunity to reduce stress, alleviate pain, improve sleep, increase concentration and create a deeper sense of well being through yoga and vibrational medicine.
This workshop includes breathing exercises and meditation while receiving a Zapphir Wind Chime attunement, gentle yoga poses, followed by a healing sound concert of metal Tibetan singing bowls, crystal quartz singing bowls, bells, planetary chimes, tingshas, a rose quartz alchemy bowl, handheld crystal bowls and a healing gong.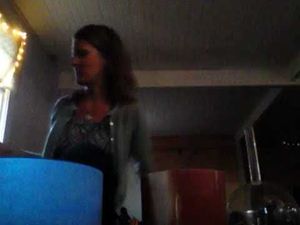 Register Below
or call Cannon Beach Yoga Arts at 503-440-1649 to reserve your place.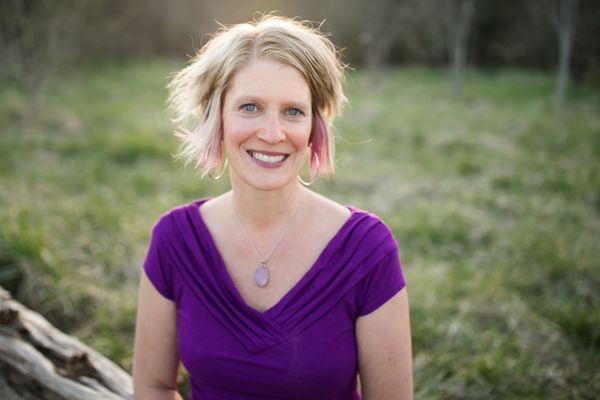 Dedicated to a path of service for nearly two decades, my work in the healing arts has encompassed massage, yoga, sound healing and maternity support. Visit her website at KristenRubis.com